API 5L X60 PSL1/PSL2 Pipe
Carbon Steel Pipes & Tubes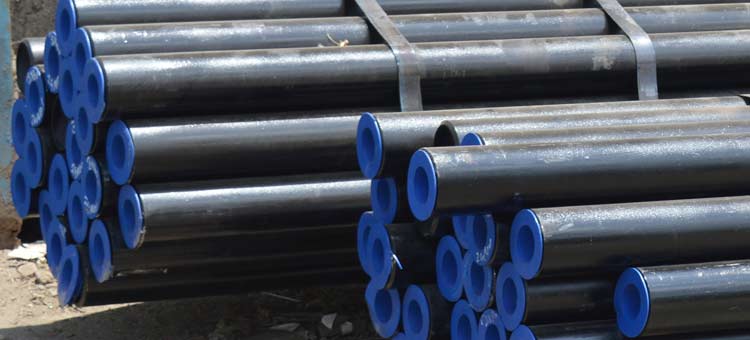 Hind Metal is a leading API 5L X60 PSL1/PSL2 Pipe & Tube also known as (API 5L X60 ERW Pipe) manufacturer in India. API 5l X60 Carbon Steel Pipe and Tubes are made through hot rolling or cold drawing procedures. The API 5L X60 Schedule 80 pipe & tube is designed with high corrosion and oxidation resistance properties. We are certified by ISO 9001:2015 and supply API 5L X60 Pipe & Tube as per international standards API, ASTM etc.
API 5L X60 PSL1/PSL2 Pipe Standard Specifications
Grade of material
X60 / L415 (N, M, Q, R) /td>
Standard
ISO 3183 L415/ API 5L X60
API 5L X60 Seamless Pipe (OD)
21.3 – 660mm ( Inch 1/2" – 26")
X60 SAW
16″ – 100″ NB
API 5L X60 PSL2 ERW and HFW
1/2" NB – 24" NB
Grade L415 X60 LSAW / DSAW
16'OD TO 54″ OD (8 MM TO 50 MM THK)
API 5L X60 PSL1 Pipe end

Pub Joints, Coupling, Deburring, Flanged Ends, Grooved, Buttweld, Beveled End (BE), Square Cut, Thread Cutting, Cut Grooves, Squared Ends, Chamfering, Plain end (PE), Threaded Ends (Male & Female), Vibrator Grinding, Socket, Screwed

X60 Carbon Steel Pipe Length
DRL, SRL, 20FT, 40FT, Single Random Length (SRL), Double Random Length (DRL), and Fixed Length 5.8 Meter, 12.0 Meters (40FT), 6.0 Meters (20FT), 11.8 Meters
API 5L X60 Wall Thickness
SCH160, SCH-STD, SCH-XXS, SCH-XS, SCH40, SCH80,
PSL Level

API 5L X60 PSL1
 
API 5L X60 PSL2
Chemical Material Composition Of API 5L X60 PSL1/PSL2 Pipe
X60 PSL1
X60 PSL2
Grade
P
C
S
Mn
S
C
P
Mn
X60
0.03
0.26
0.03
1.40
0.015
0.22
0.025
1.45
All information in our datasheet is based on approximate testing and is stated to the best of our knowledge and belief. It is presented apart from contractual obligations and does not constitute any guarantee of properties or of processing or application possibilities in individual cases. Our warranties and liabilities are stated exclusively in our terms of trading.