Stainless Steel 316/316L/316TI Round Bars
Stainless Steel Round Bars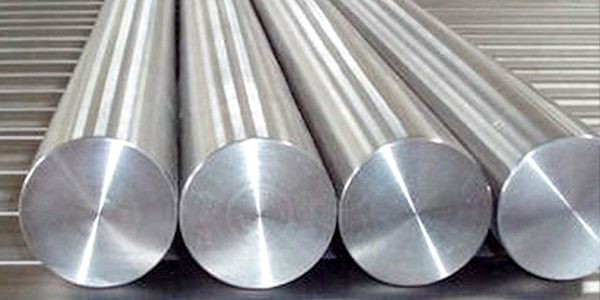 Stainless Steel 316 Bar, 316L SS Triangular Bar, ASTM A276 Stainless Steel 316 Round Bars, SS UNS S31600 Bright Bar, Austenitic Stainless Steel 316 Rods Suppliers and Dealer in Mumbai, India.
Stainless Steel Round Bar, Suppliers of ASTM A479 Stainless Steel 316L Hex Bar, 316L SS Forged Bars Exporter, Stainless Steel 316L Square Bar, Stainless Steel WERKSTOFF NR. 1.4435 Round Bars Manufacturer in India.
Stainless steel 316/316L Round Bar
Hind Metal is one of the pioneer stockiest and trader for SS 316 / 316L Round Bars, where the passive layer on stainless steel can be attacked by certain chemical species. In normal atmospheric or water-based environments, Stainless Steel 316 Square Round Bars will not corrode as demonstrated by domestic sink units, cutlery, saucepans and work – surfaces. In more aggressive conditions, Stainless Steel 316L Flat Round Bars may corrode and more highly alloyed stainless steel can be used. The chloride ion is the most common of Stainless Steel 316 Threaded Round Bars and is found in everyday materials such as salt and bleach. Pitting corrosion is avoided by making sure that Stainless Steel 316L Hollow Round Bars does not come into prolonged contact with harmful chemicals or by choosing a grade of steel which is more resistant to attack. The resistance of Stainless Steel 316 Hexagonal Round Bars can be assessed using the Pitting Resistance Equivalent Number calculated from the alloy content. Stainless Steel 316L Triangular Round Bars requires a supply of oxygen to make sure that the passive layer can form on the surface. In very tight crevices, Stainless Steel 316 Round Bars are not always possible for the oxygen to gain access to the stainless-steel surface thereby causing it to be vulnerable to attack. Crevice corrosion of Stainless Steel 316L Round Bars is avoided by sealing crevices with a flexible sealant or by using a more corrosion resistant grade.
Hot Rolled Stainless Steel 316L Round Bar, Stainless Steel 316 Hexagonal Bar, SS 316L Cold Drawn Round Bar, 316L SS Polished Bar, Specialist Distributor of ASTM A276 SS 316L Threaded Bar, Stainless Steel GOST 03Ch17N14M3 / 03Ch17N14M2 Flat Bar, 316L Stainless Steel Black Bar Exporter in India.
As an acclaimed endeavour of the business, Hind Metal is included in offering an immense cluster of Stainless Steel 316/316L/316Ti Round Bars (SS 316/316L/316Ti Round Bars) as a maker, exporter, stockiest and supplier to our local and worldwide customers. Stainless Steel 316/316L/316Ti Bars (SS 316/316L/316Ti Bars) is molybdenum-bearing austenitic steels that are more impervious to basic erosion and setting/cleft consumption than the copy-cat chromium-nickel austenitic steels, for example, Stainless Steel 304.