Stainless Steel 309/310 Round Bars
Stainless Steel Round Bars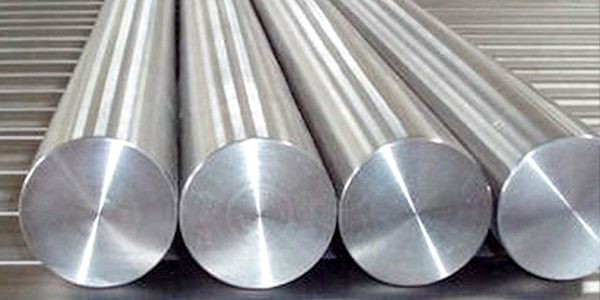 Stainless Steel 310 Bar, Stainless Steel 310 Hexagonal Bar, ASTM A276 Stainless Steel 310 Round Bars, SS UNS S31000 Bright Bar, Austenitic Stainless Steel 310 Rods Suppliers and Dealer in Mumbai, India.
Stainless Steel Round Bar, Suppliers of ASTM A479 Stainless Steel 310S Hex Bar, 310S SS Forged Bars Exporter, Stainless Steel 310S Square Bar, Stainless Steel WERKSTOFF NR. 1.4845 Round Bars Manufacturer in India.
Stainless steel 310/310S Round Bar
Hind Metal is one of the well-known exporting houses for high-quality SS 310 / 310S Round Bars, which have up to 8 per cent alloying elements and any higher concentration is considered to constitute a high – alloy steel. Stainless Steel 310 Square Bars are manganese, silicon, aluminium, nickel, chromium, cobalt, molybdenum, vanadium, tungsten, titanium, niobium, where several of these are often added simultaneously to achieve specific properties. Stainless Steel 310S Flat Bars are made up for deep-drawn automobile bodies and appliances made of low – carbon steels, medium-carbon structural steels and plates employed in all kinds of construction, high – carbon railroad rails, and wires at all carbon levels used for hundreds of items. The addition of costly Stainless Steel 310 Threaded Bars begins when combinations of properties are requested that cannot be met by carbon steels. The demand for high strength, good weldability, and higher resistance to atmospheric corrosion is met by Stainless Steel 310S Hollow Bars. New formulations of high – performance Stainless Steel 310 Hexagonal Bars enable carmakers to produce stronger and lighter vehicles that are more energy efficient. Stainless Steel 310S Triangular Bars have low carbon levels and contain small amounts of one or a combination of elements such as chromium, nickel, molybdenum, vanadium, titanium, and niobium. Stainless Steel 310 Bars offers considerable advantages for the construction of wind turbine towers due to its strength and durability.
We are the well-known organization incorporated into offering a boundless bunch of Stainless Steel 309/310/310S Round Bars and Rods & SS 309/310/310S Round Bars as an exporter, Stockiest, manufacturers, suppliers and deliver worldwide and keep the customers happy. Our UNS S30900/S31000/08 Bars & Rods are high in demand because of their assorted uses in fitting applications as their quality; unwavering quality and non-destructive nature impress every industry.
For purchasing any of these Stainless Steel 309/310/310S Round Bars and Rods according to the standards ASTM, ASME, AISI A 276, SA 276, A 479, SA 479 in various type, form and length.